As most of you know I am a SAHM. Addison has never been to daycare, she has never been taken care of by anyone that is not family. Like ever. She has only ever been left with my mom., my husband's mom, my sister, oh and my neighbor for like 10 minutes so I could put up our groceries while she played with her little girl. Yes I might have a problem. Really I am 100% terrified to leave her in the hands of someone that does not love her like family. At this time we have no intention of putting her in daycare anytime soon, as long as we can get by one my husband's income we will.
With that said I know it is important for her to be around other children and just people in general so her social skills develop and she learns how to (and how not to) interact. We do a fair amount of free socialization, the library story time, playing with my friend's kids, going to the park, but we also do some paid interaction ie: The Little Gym.
She loves the Little Gym and while I think it is somewhat overpriced (don't tell my husband I said that) I shell out the money so she has something every week that I take her to no matter what. Because what better motivator to get your behind in gear and get out of the house than paying close to 80 bucks a month for your child to spend 45 minutes a week climbing things.

And this week not only did Addison get to climb things but so did Grandma! Grandma and Papa came to see Addison at class, and then take us out to dinner, win win!

Most of the class Addison prefers to do her own thing but she does enjoy interacting with the other kids!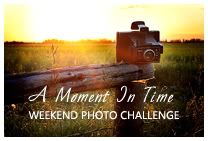 She actually thinks cleaning up is the best part of class?! I wish she would thing that was fun to do at home too.

They have the best bubbles that float forever and when they land they don't pop so Addison always ends up leaving with a few stray bubbles clinging to her hair.

Plus on top of how fun the Little Gym is in general they have teamed up with Addison's favorite show in the whole universe Yo Gabba Gabba for the live show that is coming to Charleston. Addison almost had a heart attack when she walked in and saw a life sized Toodee in the lobby. She stood in front of it for the longest time just watching it and touching it. Maybe I should ask if we can have it once the promotion is over.
The lighting in The Little Gym is ATROCIOUS! That is why most of these are in b&w. They were not salvageable in color.