Yummy blackbean face, also a "mom get me out of here and stop taking photos of me" face!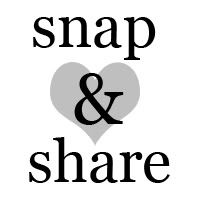 Surprise:
This was Addison's first time sitting in a high chair at a restaurant, clearly she did not know what to think!
Self Portrait:
This week at Trendy Treehouse the theme is self portrait, I don't usually like photos of myself but this photo that I took at the fair last year is one of my all time favorites!
Blue: